A passionate HealthCare Management professional with more than 15 years of varied experience in Healthcare Helplines and MMU's (Mobile medical Unit) on PPP Mode in partnership with state govts and CSR'S in the field of Quality Management for Operational excellence.
Armed with a strong desire and passion to work for corporate, she turned from social sector leader to corporate business manager. Coupled with previous experience of working in health helpline, she joined Open Mind  Services Limited as it provided her the platform to leverage her skills and capabilities to help and create operation excellence in a Health Care Connect Center. The job experiences have offered her a well-rounded skill set in analyzing call center statistics, product and process training, project management and implementation of different processes to ensure compliance with customer expectation and company's development strategy.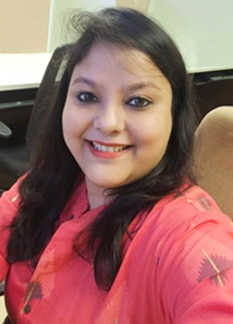 Focus has been in strengthening and promoting innovative ways of taking care of internal and external customers satisfaction. Ability to act as a growth catalyst for the organization and built and implement measurable learning approaches that enhances the organization's ability to create value for the stakeholders.
Worked across cultures and geographies, managed Pan-India QA Team, participated in cross – functional team meeting for bidding in new projects and services.
Proficient in people management, client interface, public relations.
Certified ISO Internal Auditor _ISO 9001-2015. Participated in different Train the Trainer Program like  "Emotional Intelligence ", "Active Listening Skills ", "Supportive Supervision" etc.