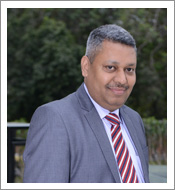 Country Head – India | Jafron Biomedical
I am really impressed by the quality and standard of work ethics at Open Mind, A well-established, qualified and professional team has provided best in class patient services to Baxter PD.
I witnessed their customer-centric approach and significant enhancement on CRM used for CKD patients which actually helped many patients specially in COVID times when they reached out to patients month on month and coordinated for logistics, medical needs during lock-down.
Their ability to pivot as per situation that too with quality and E&C speaks about their expertise and commitment.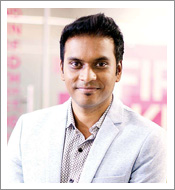 Managing Director  |  Cloud Nine Hospitals
We hired Open Mind Services Limited for Call Management in our organization. We wanted an outsourced agency for Centralizing call management operations that could shape the process flow for handling calls. Our focus was to improve response time, improvement in customer engagement while have a go to get closures on call itself.
I believe cost is a critical component of every organization, and would prefer to see overall mapping on resource usage and allocation to the bone.
I found them super keen to go out of the way to improve critical paths on engagement which is great to receive from vendor partners. Refreshing to see such intense involvement from a vendor! The fact that they are very engaging and keen on making improvement and owning up processes makes them a good partner to have.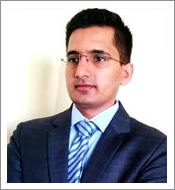 Head HR Shared Service & HRIS  |  Bharti Retail Ltd
Open Mind Services Limited conjures an immanent combination of operational excellence and quality insights. The have been rendering best in class services to cater to our HR outsourcing needs and excel by their execution excellence.
Deep understanding of HR processes, and flexible management at Open Mind led us to set up a best in class shared service and save huge cost.
I recommend Open Mind Services Limited because of their-
Customer Centricity, and ability to understand the unique needs of client's business
Execution excellence, through proven HR metrics & Score Cards
Approachable management, ready to help you better
Cost effective and state of art HR Outsourcing models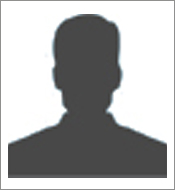 Call Center Manager  |  Kids Clinic India Ltd
Business today is majorly made up of providing excellent customer service for delivering an experience far ahead from everyday satisfaction! And Open Mind is my benchmark when I think of making my customers happy.
They have made a significant improvement in our quality output by suggesting some interesting scripts for outbound calls, which resulted in a brilliant response, making it easier for us to analyze the outgoing calls' output.
I recommend them for their polite and supportive team for whom call-of-duty begins with making the customer smile with satisfaction of a job well done!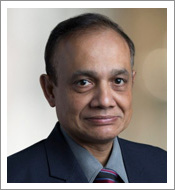 Country Marketing Manager  |  Hewlett Packard India Sales
"Naveen ji is soft spoken, simple and an amazingly responsive person. He was one of our empanelled telemarketing services contractors and was referred to me by another colleague who had tried his services. Used him a number of time on various projects in HP – and after HP! Strongly recommended for good detailing and execution."
Top qualities: Great Results, Good Value, High Integrity
Experienced Entrepreneur, Management Consultant, Mentor,  |  Ex-Country Head – Fidelity, India
" I have had opportunity to work with Open Mind twice: once for selling personal finance services and the other time to run a helpdesk for an e-commerce business. It was a great experience working with Naveen, Rakhi and rest of the team. Great understanding of processes, excellent commitment to customer requirement and effective use of technology. Planning to engage again in 2013."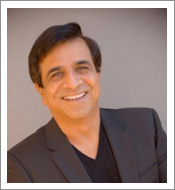 Practice Lead – Migration, Architecture and Design and IPv6 Services.  |  Cisco Systems
"Great guy with excellent results. All my projects were done with excellent quality and on time !"
Top qualities: Great Results, On Time, High Integrity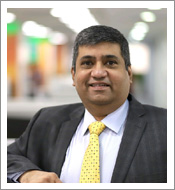 Manager – Relationship Marketing,  |  Microsoft Corporation
"I have known Naveen for close to 20 years now since our undergraduate engineering course and then our paths crossed as professionals in our careers. It has been an absolute pleasure working with Naveen as he comes out as thorough professional with superb clarity of thought coupled by his entrepreneurial skill that makes a deadly combination of strategy and execution. I recommend Naveen & his organisation whole heartedly as they are professionals and deliver what they take upon themselves."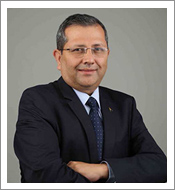 Chief Administrative Officer,  |  Narayana Hrudayalaya Hospital
"Naveen from Open Mind has possibly developed one of the most complete and comprehensive CRMs for chronic kidney disease patients undergoing peritoneal dialysis as a maintenance therapy. Today the CRM has been in existence for more than 5 years and has been an incredible, invaluable boon for the patients as well as for Baxter India Private Limited. Naveen and team had been extremely diligent and meticulous in constructing the CRM, considering the innumerable variables that come into play in supporting and treating chronic kidney disease. Right from training the call centre staff, monitoring call effectiveness, continuous improvement in the software, the Open Mind team was very committed and competent. I am sure Open Mind is amongst the best you can get when you're looking at solutions for managing chronic therapies."
Organization & Human Resources Professional | Ex– Bharti Walmart, Aon Hewitt
"I met Naveen first in an earlier assignment in the Healthcare Industry. He and his team set up a chronic care patient management system that gave superior patient service as well as service efficiencies. This was a first by itself in India. Then he set up a CRM based employee service. This changed the fundamentals to data / analytics driven people management. In both the cases, technology was combined with field force in a very innovative manner leading to outstanding results. He and his team are able to adapt and customize very well to unique situations and then take it to the next level."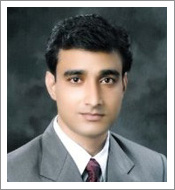 Regional Manager – Admin & Facilities (North)  |  Walmart India
Overall good service provider and has been doing continuous improvement as per business requirement.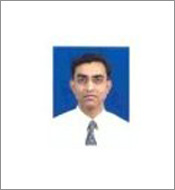 Head BFSI (North)  |  IndiaCan Education Pvt Ltd
"We are overall satisfied with the performance of the team and we hope that they will continue to work with the same dedication in the future and achieve greater success."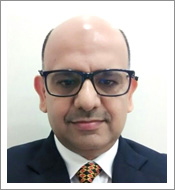 Associate Director, Medical Affairs, Asia Pacific Region,  |  Baxter Health Care
Dr. Girish hired you as a IT Consultant in 2007.
Top qualities: Great Results, Personable, High Integrity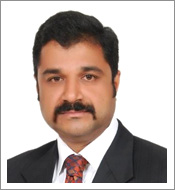 Asst. Vice President – Human Resources  |  Educomp Solutions Ltd
"Open Mind has a very dedicated and result oriented team. They have solutions for every problems !"