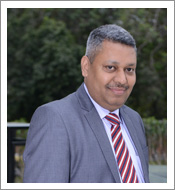 Country Head – India | Jafron Biomedical
I am really impressed by the quality and standard of work ethics at Open Mind, A well-established, qualified and professional team has provided best in class patient services to Baxter PD.
I witnessed their customer-centric approach and significant enhancement on CRM used for CKD patients which actually helped many patients specially in COVID times when they reached out to patients month on month and coordinated for logistics, medical needs during lock-down.
Their ability to pivot as per situation that too with quality and E&C speaks about their expertise and commitment.