It is a blessing when the industry recognizes your efforts! Below are a few noteworthy awards we have received over the years. The journey continues…
We are the Outsourcing Organization of the Year 2023!
Open Mind Services Limited is delighted and honored on being awarded the Outsourcing Organization of the Year by ETascent at the 21st Global Edition of the Business Leader of the Year Awards.
Our joy has multiplied this year as our Managing Director and COO, Ms. Rakhi Gulati was named Businesswoman of the year.
Now is the perfect time to reaffirm our sincere gratitude to our wonderful team members and our valuable clients. Thank you for putting your trust in us!
We remain committed to providing the best outsourcing services!
ETNow selects Open Mind as the best; AGAIN!
We're thrilled to announce that Open Mind Services Limited was selected as MOST ADMIRED COMPANY TO WORK FOR by ETNOW- a division of The Times of India – at Stars of the Industry Awards, 2019.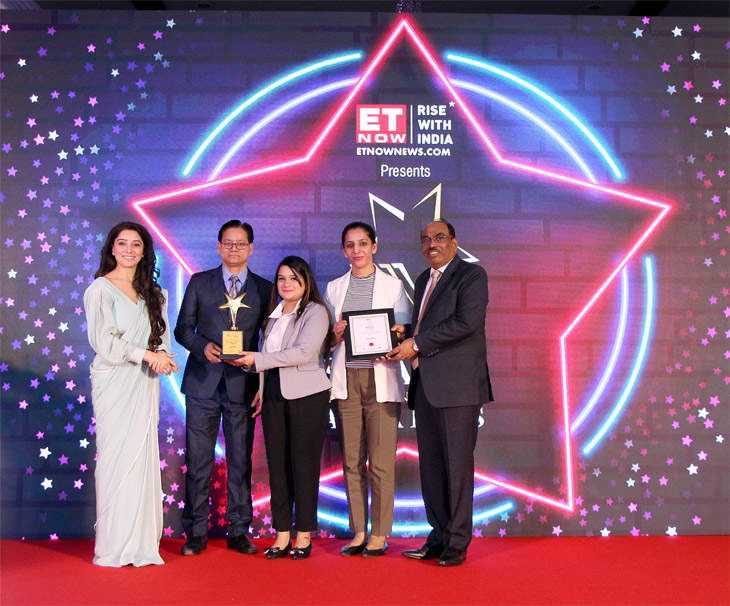 As a mark of respect towards our team, we decided to send our HR Head, Reena Verma to collect the award on our behalf. After all, it couldn't have been possible without the proactive support of the real superstars- our Customer Support Executives.
ETNow selects Open Mind as the best!
One more accolade and this one is as treasured as the previous ones. India's premium Channel, ET Now- part of the oldest Indian media group, The Times of India- has chosen Open Mind Services Limited as The Best Outsourcing Organization of the Year.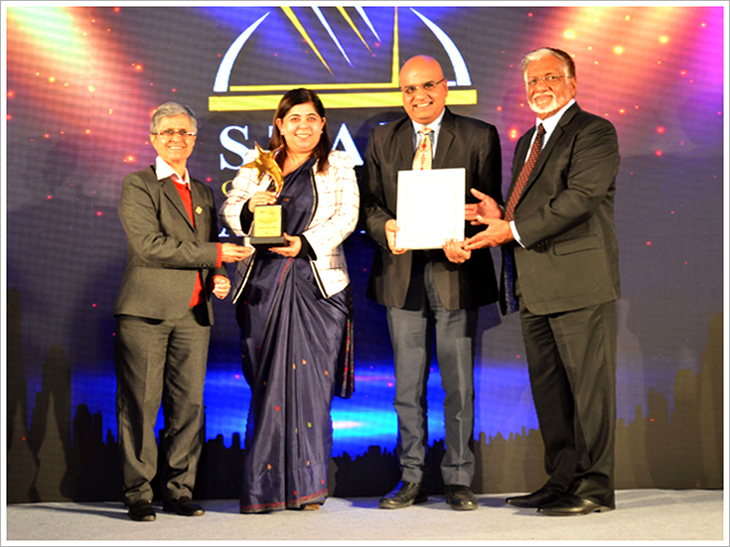 Understandably we are happy, but more than that we are proud of our team of dedicated Customer Support Executives who worked tirelessly to bring us to this position. I'm sure the new year party this time shall be enjoyed more!
Last but not the least, the recognition from one of the country's most prestigious organizations will act as a big, big motivation for each one of us at Open Mind to serve your customers better than ever before.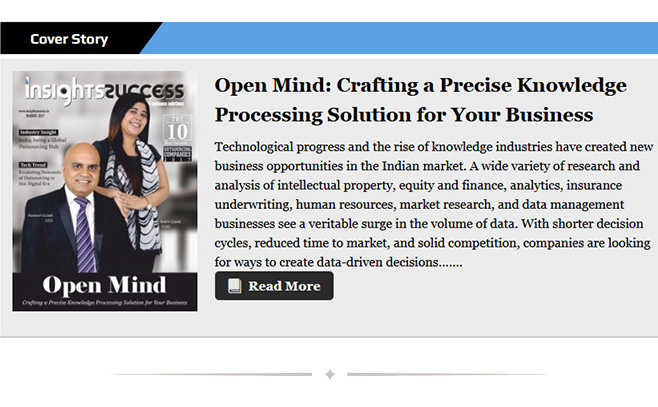 I'll be appreciative if you can spend a few minutes to read the cover story. Here's the direct link to the story.