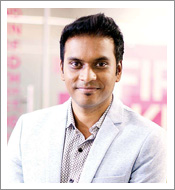 Managing Director  |  Cloud Nine Hospitals
We hired Open Mind Services Limited for Call Management in our organization. We wanted an outsourced agency for Centralizing call management operations that could shape the process flow for handling calls. Our focus was to improve response time, improvement in customer engagement while have a go to get closures on call itself.
I believe cost is a critical component of every organization, and would prefer to see overall mapping on resource usage and allocation to the bone.
I found them super keen to go out of the way to improve critical paths on engagement which is great to receive from vendor partners. Refreshing to see such intense involvement from a vendor! The fact that they are very engaging and keen on making improvement and owning up processes makes them a good partner to have.