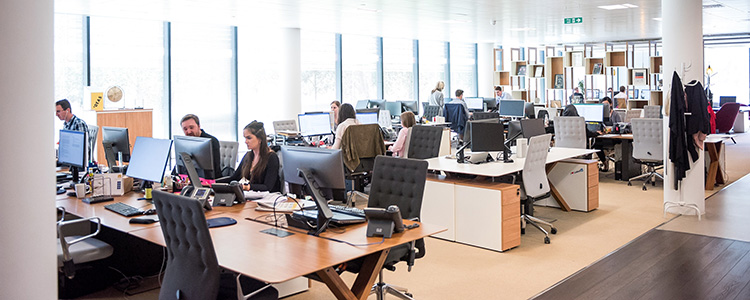 How does a Hospital Outsourced Call Center benefit my hospital? Well, not surprisingly, that is the first question every hospital administrator is eager to know.
LOTS! Not just tangible, even intangible benefits that will soar your hospital's reputation to new heights.
Starting with better communications for an unparalleled patient experience to growing revenues by virtue of increased referrals from satisfied patients to growing your brand in a manner that franchisees begin knocking your doors.

The countless advantages of outsourcing medical call center though need a commitment from you- a rock solid one- that patients matter as much as revenues to your hospital.

Open Mind Services Limited's Outsourced Medical Call Centre Services offer your patients just what they need- laser focused information that saves them time and delivers the most important message you want to express via your communications- You care.
The icing on the cake? We accumulate and segregate data in a coherent manner such that follow-ups are quicker, and more ROI friendly to your hospital.

Coming to the 7 key advantages of BPO outsourcing medical answering services, here is the all-embracing list:
The first major benefit is that you can choose to FOCUS ON YOUR PATIENTS.
We understand your patients are the reason for your existence. Outsourcing your healthcare call center services leaves your doctors, nurses and other staff with more time to take care of the patients. They can focus on the critical tasks, thus enriching the quality of service at your hospital.

Hiring a trained and experienced team for your hospital call center service means you continue receiving patient queries that will be answered as professionally as you would want them to, without interrupting your core services. This will result in more revenues for the hospital from new patients.
The second major benefit is that you can choose to MINIMIZING OPERATING COSTS.
Running an in-house call center demands a lot of extra costs- advertising to hire deserving candidates, their training processes, investing in appropriate infrastructure in terms of space and equipment, employee benefits, and above all, premium real estate that could very well be used as another few rooms for your core business- hospitalization of patients.

You can save bulk of these costs when you hire an outsourced hospital call center like Open Mind as we already employ well trained call center executives at our offices, without any need for you to vacate existing rooms in your hospital to accommodate them.
The third major benefit is that you can choose to INCREASED PRODUCTIVITY.
Healthcare facilities like a Hospital are by default 24/7 operations. But a call center that works 24/7 requires 3 times the investment, or at least doubles your operative costs. Outsourcing your hospital call center helps you eliminate the exorbitant costs of working overtime. Your hospital can also enjoy the freedom of arranging for the call center services at your desired hours.

Added to it is the enormous benefit of hiring empathetic, well trained executives who are adept at soothing frayed nerves. Our hospital call center executives undergo special training sessions continuously, focusing on the accuracy of information they disseminate as well as how they propagate that information so that patients and their families stay calm and composed.
The fourth major benefit of outsourcing a healthcare call center is SAVING A LIBERAL AMOUNT OF TIME.
It is no secret that doctors and allied medical staff are one of the busiest professionals and a 24-hour day probably extends to 36 hours for them. Every single day. It becomes criminal to expect them to also attend to a call center queries in such a scenario.

Our experience and discussions with many hospitals has revealed an interesting phenomenon- Even if your in-house call center hires a dedicated staff, they invariably tend to rush to doctors and other staff for help, for the sole reason that help is available at hand.

It is in the best interest of the hospital and patients that such instances are avoided and patient communication should be handled by a professional call center. A wide-ranging support from empathetic professionals who are trained for such calls can leverage your credibility and brand image.
The fifth major benefit of outsourcing a medical call center is BETTER COMPLIANCE.
The healthcare industry comes with a distinctive set of stringent regulations and standards, that necessitates following a rigorous set of protocol in every transaction. Outsourcing a hospital call center to a professional and experienced team of call center operators signifies that a hospital is resolute about serving its patients and prospects the best it can offer.

Healthcare call center services are extremely helpful to hospitals looking to deliver exceptional patient care- by focusing on attending their patients better, improving overall efficiency and working with experienced call center executives at a budget-friendly price.

The sixth major benefit of outsourcing hospital call center is access to MODERN INFRASTRUCTURE at POCKET-FRIENDLY PRICES.
A call center is way more than a few telephones connected together to a system, allowing a few people to answer queries! A best-in-class technology infrastructure requires huge investment plus uninterrupted modernization since what's new in IT becomes obsolete within months.

Our call center team of executives is bolstered by the state-of-the-art, fully automated communications infrastructure that ensures we are able to provide topnotch services that are compliant to your needs without any kind of annoying disruptions.

While we are proud of our infrastructure to handle big volumes of queries, we are also deeply aware that not everyone needs a rocket to fly; hence we have consciously kept our services customizable to the needs of a client. Our flexible pricing is designed to offer the same high quality of services when you choose us as your partner and outsource your medical call center.
The seventh major benefit of outsourcing hospital call center is access to WELL TRAINED AND EXPERIENCED CALL CENTER EXECUTIVES.
Like all successful business, healthcare facilities and hospitals must remember that in the global marketplace, excellent customer service is not an option- it is a matter of survival.

Your competition is not just with another organization, but also with customer service expectations of patients who are have received hitherto unheard of customer service from consumer companies.

These enlightened consumers are passionately aware of a higher level of customer support and equally demanding of the same from a hospital.

How do you plan to satisfy their demands if your call center executives are the same who also manage the reception? Or who also carry the burden of the entire HR department?

Call centers have to deal with the continuing challenge of recruiting and training excellent personnel and attempting to increase retention rates.

To improve customer experience with meticulous customer service, management must constantly communicate with both employees and customers in a collaborative environment.

Transforming your hospital or healthcare facility to be counted among the most preferred one requires laser sharp focus on customer service- also known as patient experience in medical answering services terminology.
Finally, here is a recap of 7 MAJOR BENEFITS of outsourcing hospital call center:
Focus on your patients
Minimizing operating costs
Increased productivity
Saving a liberal amount of time
Better compliance
Access to modern infrastructure at pocket-friendly prices
Access to well trained and experienced call center executives
Open Mind Services Limited's medical answering service and outsourced hospital call center enhances service levels, provides 24/7 care, and enrich the patient experience.

Employing an outsourced medical answering service or hospital call center to communicate effectively is the key to increasing patient engagement, reducing costs, improving quality, and retaining patients and partners.

Whether you are a hospital, physician group, pharmaceutical manufacturer, clinic, pharmacy, government organization, or a major employer, we can help you reduce your costs and enhance the quality of your communications with our medical answering services.

Open Mind Services Limited's 12 years of experience and process ensures you get the same level of services that you expect from a world class hospital call center.

We are here to support your hospital with our extensive knowledge and depth of quality medical answering services.
We're just a single phone call away- +91 9811331600