How do you reply to a customer who mails you with a complaint or suggestion? More often than not, companies prepare an auto-reply that goes out to every customer irrespective of the issue at hand. And typically this is a harsh cold mail that conveys receipt and announces with aplomb that she is in a queue. The signal that goes out is WAIT! We're busy but will reply, now that you've awaken us from the siesta.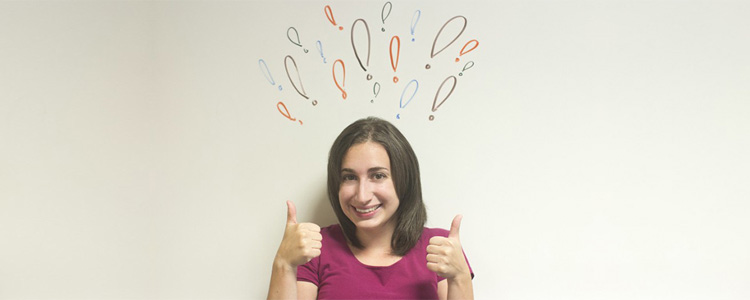 Actually, not all email auto-replies are that bad! But the point I'm trying to make is that your company can use this opportunity to make a great first impression to this customer by applying a friendlier and warmer tone that will go a long way in retaining the customer despite a problem, and may convert him to advocate your brand on social media. The fire there spreads quickly than a jungle.
Think about it- how most of auto-reply emails look like? It's Formal, to-the-point, and with a Ticket No.
Simply put, it dispenses all the information a customer may need. But is this not a missed opportunity to strike a positive note with a customer? Given a chance, won't you like to send (or receive) a tad personal note that appreciates your concern and promises a resolution within a stipulated time frame?
Definitely Yes!
So how can you draft an earnest auto reply email? Here are a few tips I keep in mind while advising clients and my staff:
1. The subject Line. The strictly business subject line, "We've received your complaint/request" serves the purpose courteously, but a little amount of flair will it take to an altogether another level of personalization. Next time, try to spin your subject line to sound something like:
a. Thank you for touching base! We're already on it…
b. Your email is acknowledged! We're working on your request
c. Hey; we're working to resolve your query ASAP!!
2. Greet with a name. A Ticket No. is good for your records, but the customer has a name, and in all probability is in love with it! If your mail client allows, categorically use the first name. If it doesn't allow it, choose a tone most suitable to your business. Dear Sir/Madam is too formal for an auto reply. Hi there! Or Hey! Sounds more informal and helps create an immediate pleasant tone, which can work in your favor if you have to say sorry later J!
3. Thanks in the first line. According to a survey by Lee Resources International , for every customer who complaints, there are 26 who won't. But they too will be facing the same issue. So a customer compliant is really an opportunity to improve upon your product or services. Thanking the customer for bringing that to your notice means making dozens of other happier too. You can say something like:
a. Thanks for bringing this to our notice!
b. Thanks for getting in touch!
c. Thanks for this mail!
4. Promise a timeline and stick to it. Ever tried connecting with Amazon's customer service? They reply with a time of around 6–24 hours, and ensure the complaint is addressed within the first hour itself! I'm not suggesting every company can be that super-efficient but the minimum you can do it announce a time frame and stick to it. If you think 6–12 hours is the most you take to resolve an issue, promise 18 hours so the complainant is pleasantly surprised on an earl resolution.
5. Give the auto-reply a name. Don't just end the mail with company name or a designation name. Give a name to it. Think about this: Thanks again, Supriya sounds much more personal than Thanks again, Brand XYZ.
Infusing a little human touch to your auto-reply mails is a distinct way to announce your intentions of a being a customer-centric organization that respects its customers and the willingness to make things better wherever required.
Open Mind Services Limited is an award winning outsourcing company serving Corporate organizations, SMEs and MNCs in successfully managing Customer Service Help-desk Outsourcing, Tele Health Outsourcing and HR Shared Services outsourcing.