Enhancing Patient Experience: Why Outsourcing Your Healthcare Call Center is a Smart Move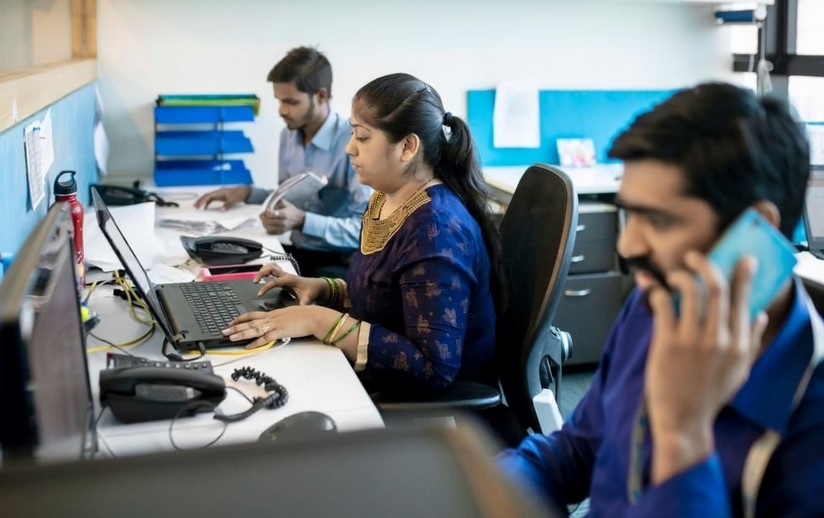 How can Healthcare Call Center Outsourcing Companies Help?
A hospital is a business that is engaged in providing critical customer service to people who are either struggling with their own health crisis or are fretful about the health of a loved one. Oftentimes, this results in dealing with emotional scenarios where an empathetic and efficient human touch becomes indispensable to alleviate apprehensions and pacify intensified reactions.
The same goes for other healthcare providers who are not hospitals but involved in providing services that make a direct or indirect impact to critical health of a patient.
People visit hospitals expecting fruitful treatment, effective communication, and quick responses, just like in other customer service situations. Hospital Customer Service requires a different approach as the patients and their loved ones are typically not seen as customers but they do expect a higher level of customer service and care than a standard customer care call center.
This unique nature of patient interactions require a sensitivity that is generally not discernible in common folks, hence it becomes imperative to choose an empathetic and experienced healthcare customer service provider to improve the quality of service customers receive during difficult times.
Open Mind Services Limited lets healthcare facilities and hospitals outsource empathetic patient care call center to quickly disseminate important information that keeps customers up to date with appropriate information for timely support.
Streamlining Healthcare Communication – Why your hospital needs an outsourced healthcare call center?
If this has to be summarized in just about a few words- Improving the Patient Experience is the most important component for every hospital to prevent losing patients to poor customer service and avert a direct hit on revenue and, ultimately, on the bottom line.
Patient Relationship Management, Patient Experience, Customer Service, Satisfaction scores and such buzzwords borrowed from the cut-throat world of corporate communications are now an integral part of hospitals' and healthcare providers' everyday vocabulary.
Many hospitals and healthcare providers struggle to focus on the patient experience and customer service because of challenging priorities- clinical and safety initiatives; integrating employed physicians; qualified doctors and nurses' shortage- in short, operating the huge ship efficiently via supply management occupy their attention.
C-suite executives and human resources responsible for patient experience often wear multiple hats, leaving customer service and, in particular, call center service, to barely function at an optimum level. Most in-house hospital call centers are known for not following healthcare call center best practices of monitoring each and every call or track call metrics from a patient experience perspective.
Sadly, most healthcare providers and hospitals don't realize they have a problem until profits plummet or satisfied patient experience scores show an alarming descent.
Even a cursory glance to find a reason for an inept health call center will immediately point towards the fact that healthcare call center services are never run like true call centers. Typically, hospitals try to use the people from their existing administrative staff to listen to patient woes and improve services.
To be honest with staff of hospitals and healthcare providers, they were never skilled or trained to listen as a call center executive so are unable to emphasize the importance of excellence in customer service skills.
The fallout of the cost-cutting practice is unhappy employees and frustrated patients, eventually leading to a dent in reputation and profits.
The unfortunate part is that the healthcare provider or the hospital may not realize its patient relationship management call center needs an urgent surgery or that it may be better to pull the plug on it.
To help hospitals realize, we have curated a list of 7 signs when a hospital must look for reliable healthcare call center outsourcing companies –
You consistently fall short of industry-specific healthcare call center standards. If your call routing accuracy is anything less than 99%, or your wait time is more than 60 seconds, or more than 5% of your patients hang up before receiving help; it's time to call for professionals.
Your Patient satisfaction scores are alarmingly down. More than 95% of complaints by patients are related to customer service; if you see a downward trend, your call center may not be complying with healthcare call center best practices.
Your front workforce is unusually fluid. When it comes to a call center, most hospitals fill the jobs with entry-level front desk staff rather than people with professional customer service experience. Hence, people leave for a nominal pay increase or you're forced to lay off a few because they don't have the empathy and skills to manage patients' calls suitably.
You can't follow specific call center guidelines. The unskilled and minimal workforce forces you to circumvent practice like reviewing all calls, screen capturing and other elementary telephone protocols that form the vertebrae of a proficient healthcare call center. Not that you don't want to, but the call center executives come with a rudimentary knowledge base and are perennially running short on time; hence patient frustrations increase which in the long run, leads to administrative complaints.
You can't calculate how much revenue you lose from patient leakage. Loyalty is overrated and for a patient, it is more important to getting in to see a doctor without too much of a drill. Hospitals and healthcare providers must relate appointment volume with numbers of the previous year, call to ask reasons for a "no-show" and proactively maintain a roster to call patients to encourage return visits. If your hospital finds it difficult to prioritize patient leakage using current staff, it certainly is time to consider outsourcing your healthcare call center.
Your call center people do not receive regular skills upgrade. Not only does it lead to employee frustrations and exit, it can also lead to patient dissatisfaction. Continuous enhancement of skills via appropriate training is critical to sustain a high level of patient satisfaction.
Poor data entry clogs the hospital's revenue cycle. When internal call center executives' slip-up in verifying medi-claims, or enter patient information correctly, it can lead to rejected claims, lengthy work on the back-end and patient frustration with the whole experience.
Improving Accessibility and Efficiency – Medical call center outsourcing works!
Running a call center requires specialized expertise –more so when the callers are patients or their family with anxious questions about their health issues. Outsourced healthcare call centers are skilled and experienced to hire executives with good listening skills, empathy for patients, and a calm demeanor.
They continually provide in-depth training to their agents on the medical characteristics of the job and skill them with required knowledge on healthcare providers to listen and speak to patients as if they were members of their staff. Additionally, proficient outsourcing call center providers are equipped with advanced technology and tools to help ensure high quality and monitoring results.
When you expect 75% of your patients to call for appointment scheduling or to get pertinent health information, why would you risk managing your call center with imperfect resources in place?
Hospital Customer Service transforms healthcare communication
Healthcare Providers and Hospitals that adopt an effective customer service practice are more likely to be a person's hospital of choice when the need should arise. Hence, all hospitals should invest in healthcare call center solutions for providing the best possible customer support and patient care to their patients and their families.
As healthcare options are increasing exponentially, hospital customer service will work as a differentiator, so providing a better experience will not only help people during difficult times, it will count a lot towards the success of the hospital.
How can Open Mind Hospital Outsourcing help?
Open Mind's healthcare call center ensures all interactions between the hospital and its customers are captured and stored in a single location. This allows the patient care agent to access important information like patient history, procedures, medicines, upcoming appointments and diagnostic tests etc. so they can deliver personalized service quickly.
Additionally, Open Mind Patient Help Center lets hospitals & healthcare services providers build robust options for patients to quickly find important information and stay up to date with the status of open requests for support.
Revamp Hospital Customer Service Today with the Implementation of an Outsourced Healthcare Call Center! Ask us…
About Open Mind Services Limited Healthcare Call Center Services:
Open Mind Services Limited is among India's foremost inbound healthcare call center outsourcing companies, with an experience of more than 12 years, self-motivated purposefully trained staff, & a willing, open mind to adapt changing technologies to ensure that the inbound call center service of hospitals and healthcare organizations yield desirable results in the form of deeply enhanced Customer Support Experience.
We are humbled by the responsibility entrusted on us by our clients for being one of the most trustworthy Knowledge Process Outsourcing organizations in the country.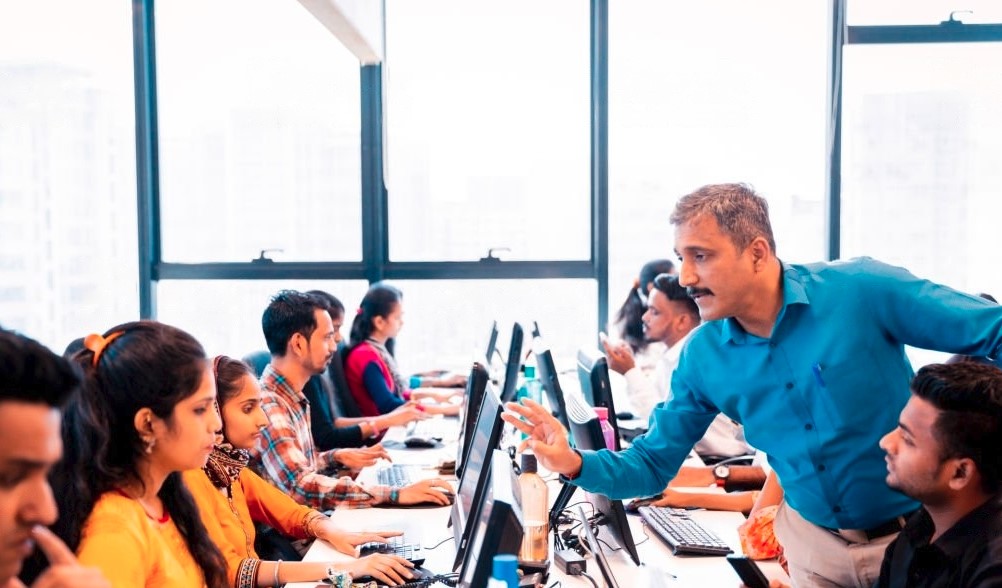 Our medical outsourcing services can be classified in the following 3 broad categories:
Patient Helpdesk, also known as Tele Health
Outsourced Customer Support Helplines
Inbound Communication center
We believe in doing great quality of work in our domain, at an interesting price point and providing zero-compromise services to every single client, every single time.
Our competitive advantage: Comprehending Before Promising a Solution
Our competitive advantage originates from our desire to listen, comprehend, reflect, and then respond. No template solutions for us. Each healthcare organization comes with its own set of concerns and consequently, each of them deserves a customized Customer Support solution.
Today, Open Mind Services Limited retains a prominent status with a well-established name in the field of Patient Relationship Management, Help Desk Services, B2B Lead generation, and KPO Consultancy.
We have adapted rewarding HR policies that keep our employees empowered and eager to give their best.
The inconsistent nature of available CRMs made us realize the importance of investing in technology for a robust system that we can trust unreservedly. Hence we now only work on our own CRM developed from scratch and maintained by our internal team of software developers.
HIPPA Compliance and Data Security
As a health care center that patients count on, we realize that our clients are required to ensure the confidentiality of patient healthcare data pursuant to HIPAA. We understand the sensitivities and the gravity associated with keeping patient healthcare data private and secure, and hence intend to inform our clients who are "covered entities" under HIPAA that we are aware of their HIPAA requirements and will do our part to help ensure that their patient data is kept confidential.
With the ISO 27001 certification, we have taken all the necessary precautions to protect your data and sensitive information against unauthorized access and processing.
The Founder
An engineer by education and training, Naveen Gulati formed the company after gaining experience in his family business. Since inception, Open Mind has benefitted from an outstanding leadership team with a compelling collective experience of more than 60 years.
Our Clients
We help our clients put their customers at the center of their business. Like our services, we nurture client relationships with commitment and integrity, which we believe is the reason behind our strong referrals. A few of our clients include:
Microsoft
Cloudnine Hospitals
Baxter Pharma
HCL
SingTel
Walmart
Awards and Recognition
We innovate to improve the way customers view an organization; and are grateful when we are recognized for our efforts. Here are a few of those recognitions:
The Best Outsourcing Organization of the Year- ET Now, the premier business channel of India.
10 Most Valuable Outsourcing Companies- Insight success
20 Most Promising HRO Companies- Silicon India Magazine
Mr. Naveen Gulati, Most Talented Leaders (Outsourcing Industry) – Asia Outsourcing Congress