To be or not to be; the question has flustered every one of us at some stage of life. Taking a decision is not always within-a-minute evaluation, especially when it comes to hire someone for taking care of the most important part of your business- your customers.
Customers today expect to be treated as the pivot of your business and delivering ideal customer support has become an extremely knotty affair. Customers expect immediate resolution and gratitude across multiple channels such as phone, chatbots, email, and social – and they want it perfect every single time.
This rise in inbound Customer Support channels requires a fair deal of investment in technology, processes, and in training customer support executives.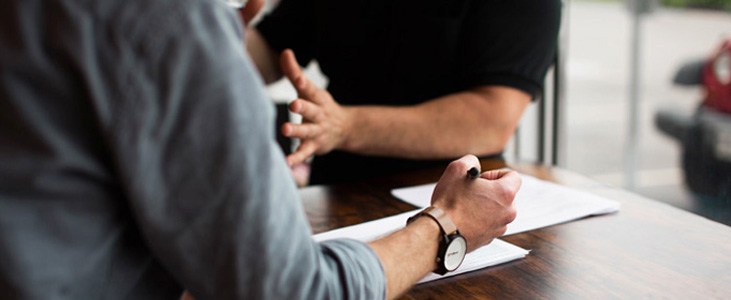 Hence, more businesses are viewing Inbound Customer Support Outsourcing as a viable possibility to optimize investments and get maximum value from caring for their customers.
The principal advantage of outsourcing is to bring in external knowledge and specialists to execute business functions that would otherwise overcrowd the employees' workload -leading to inefficient results – and perform those specialized tasks that call for intense employee expertise.
Outsourcing Customer Support hands over both these advantages to you- methodically trained customer support executives at a fraction of the cost your business may encounter if you decide to hire them at your premises.
Now that you're looking at outsourcing your Customer Support to an outsourcing provider, what really do you need to know? We've tried to answer those queries below for you. Consider these points as a checklist to help you sign up with a competent and successful customer support outsourcing provider.
Here we go:
Why exactly you want to outsource? Is it a cost-controlling measure, improving customer support or expanding your business?
Answering these logically and earnestly will reveal that the foremost option is providing an improved customer experience, and at a sensible cost.
What do your customers need most?
You'll need to analyze customer behaviors of the past- why they call you, when they call you and what do they demand on a call? A reliable outsourcing partner will help you in understanding the data and tailor a plan that tallies with your best interests.
What are your customer support requirements?
Questions like technology, hours you want to operate customer support, languages, anticipated volume of queries etc. should be deliberated to provide a transparent picture to the outsourcing partner so that they can prepare their teams correspondingly.
How will you measure ROI?
You'll need to ask your selected outsourcing partners about the various costs involved and tracking efficiency upturn. Presuming you have selected a few vendors, they will be eager to share their results for similar-sized businesses. I mean, they should be open to share the results of the past to build confidence.
How will you select your outsourcing partner?
Outsourcing is no longer a secret sauce; decades of successful outsourcing endeavors has led to a mushrooming of outsourcing organizations that are masters in marketing themselves. But the real deal in choosing a company that mirrors your business's values is their experience in working with other businesses successfully and the willingness to adapt solutions that can have a major impact on your business's customer support quickly. The customer support field is growing rapidly with new developments replacing old values at a breakneck speed, and if your outsourcing partner is not farsighted, that might as well reflect on your customer support initiatives.
Once you're able to shortlist your requirements, expectations and goals, you will find it easier to find an outsourcing vendor that can work with you as a part of your core team.
At Open Mind Services Limited , we ensure we listen more than we say; that is the foundation of a great relation. Our customer support executives are educated the same values and skills to improve customer attrition, and maximize engagement for every client of ours.